AC4000-04 FRL Air Source Treatment Units filter reugulator lubricator
Features
Modular type for easy and fast maintenance.
Suitable for wall mounting.
Filter-Bronze filtering element.
Regulator-Diaphragm operated, relieving type.
Lubricator-Fog/mist type lubricator for fine
adjustment and propositional lubrication.
Steel body guard models are also available.
Suitable for all type of pneumatic systems.
Available in auto/manual drain.
Filter Regulator Lubricator Selection:
1. Determine flow rate requirements.
2. Determine required set point pressure and allowable pressure drop.
3. Locate the FRL graph with set point pressure that provides the flow rate with acceptable pressure drop.
Overall Dimension Drawing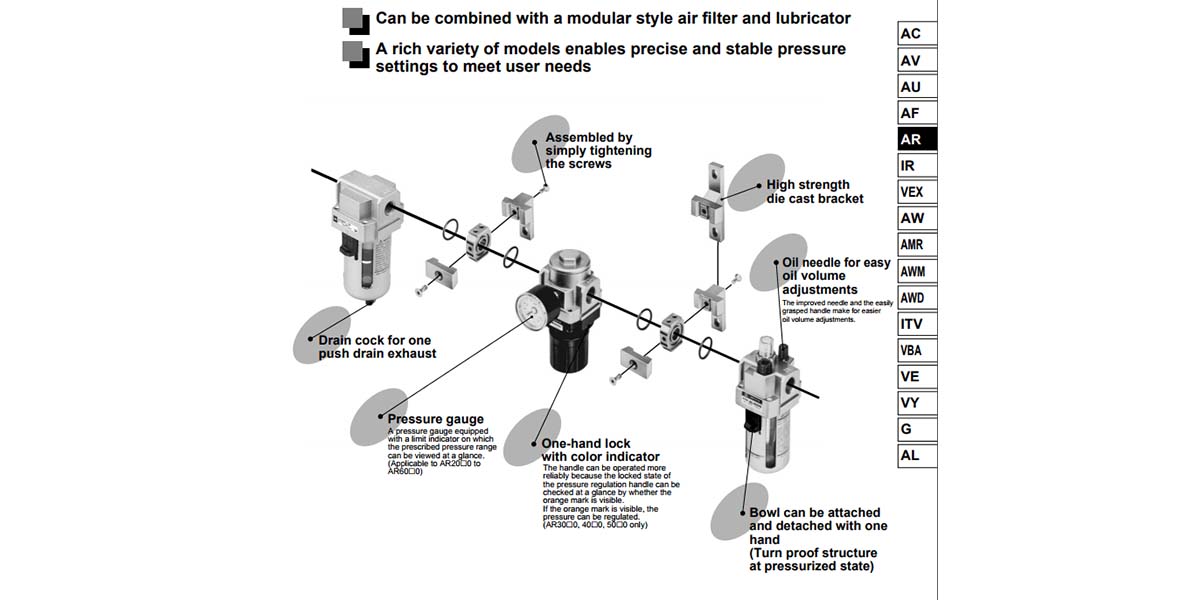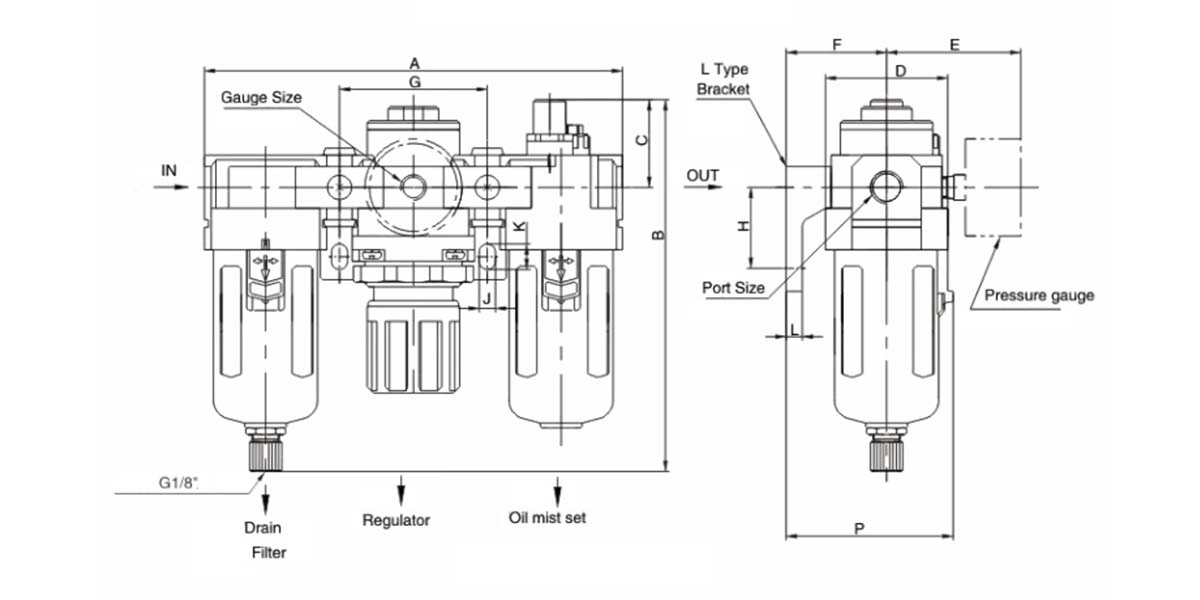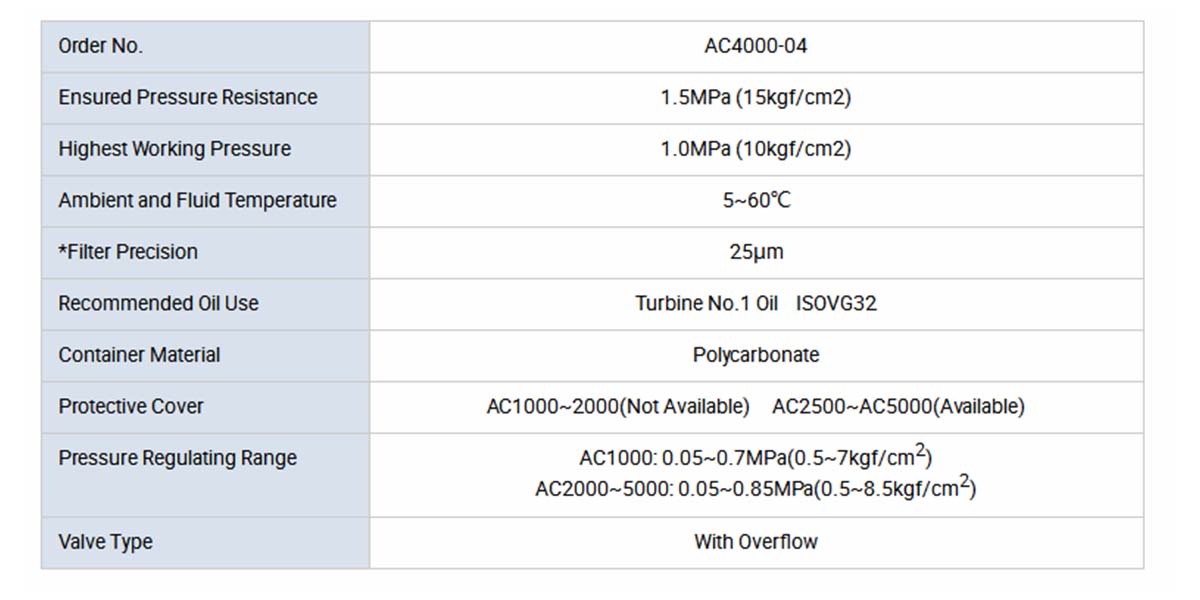 AC4000-04 FRL Air Source Treatment Units filter reugulator lubricator