XQ250612 Mechanical valve G1/4 5/2 Short Switching Stroke Pneumatic mechanical valve
Mechanical valves: mechanical force control valve, when the external force is removed , the valve automatically reset signal is removed, external control mode are: ejector style , roller plunger , roller lever .
1. Pilot-oriented mode:optional for internal or external;
2.Stucture in sliding column mode:good tightness and sensitive reaction;
3.Three position solenoid valves have three kinds of central function for your choice;
4.Double control solenoid valves have memory function;
5.Internal hole adopts special processing technology which has little attrition friction,low star pressure and long service life;
6.No need to add oil for lubrication;
7.It is available to form integrated valve group with the base to save installation space;
8.Affiliated manual devices are equipped to facilitate installation and debugging;
9.Several standard voltage grades are optional.
Overall Dimension Drawing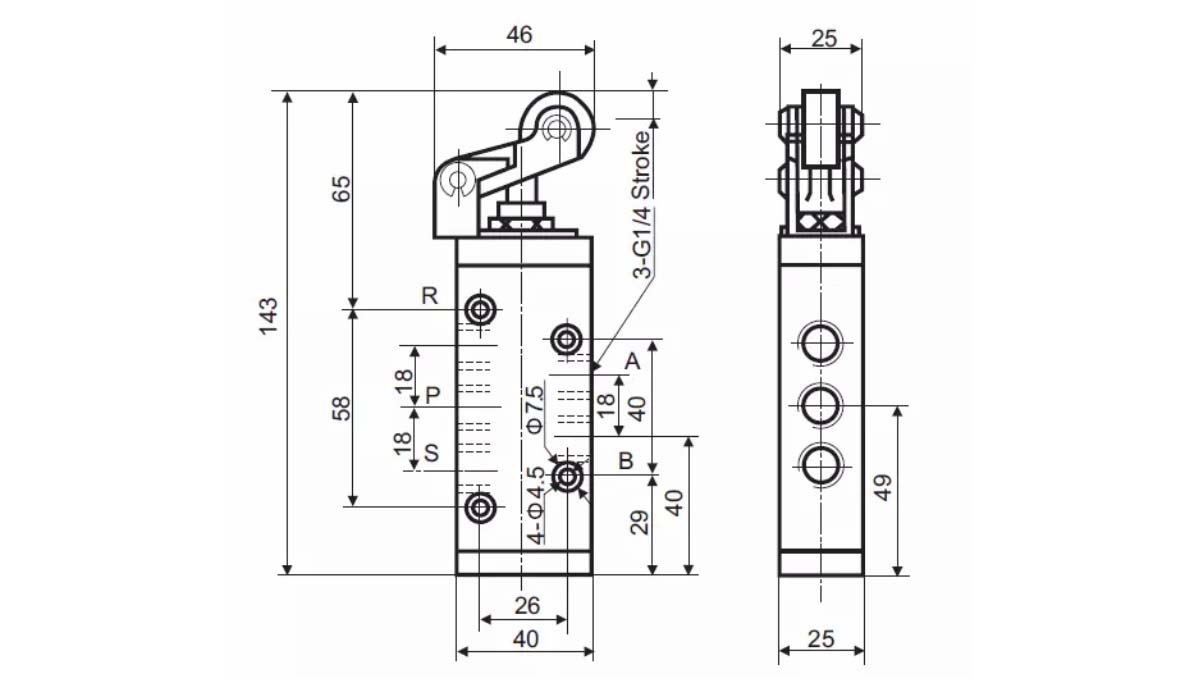 Technical

XQ250612 Mechanical valve G1/4 5/2 Short Switching Stroke Pneumatic mechanical valve